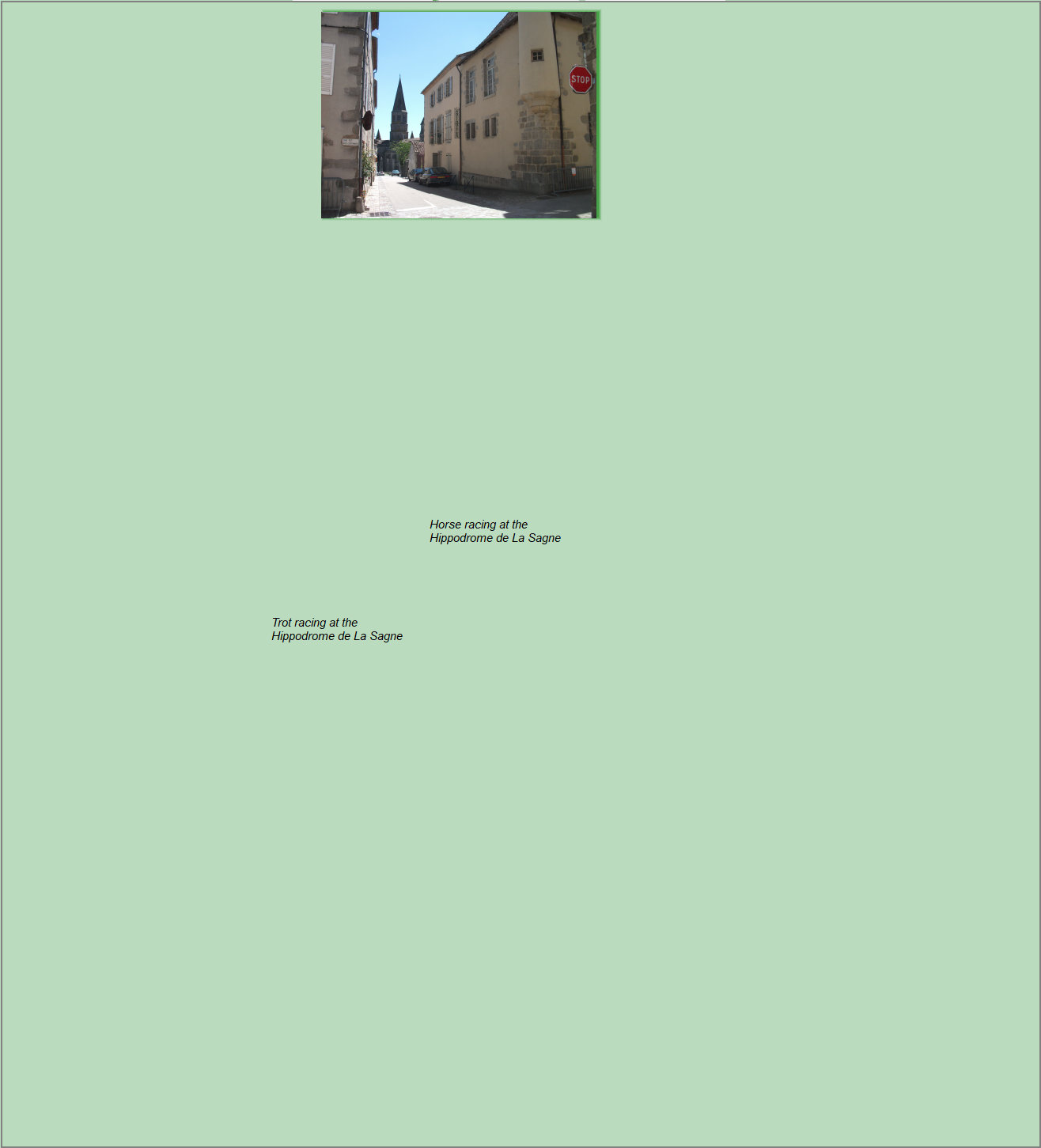 Le Dorat


Le Dorat was built around the 11th Century Collégiale, a stage on the pilgrimage route to Compostella. The magnificent Collégiale provides a background for markets and fêtes held in the narrow streets of the old town.

Le Dorat has several restaurants offering a range from pizzas to café light lunches to fine dining traditional French fare.

There's a small weekly market, a larger market on the 13th of each month, and every two weeks throughout the summer a 'Producers' Market' is staged in the square - a very popular and sociable communal barbeque not to be missed.
View of the Collégiale
Summer Street Market
Producers' Market
You can drink coffee on the terrace, or eat lunch in the restaurant, at the Café de la Poste just around the corner from Maison Lapeyrière.
Or, just a few paces further, you can try La Petite Fontaine.
Or try the lively Irish restaurant in the square.
0033 555 76 48 94
Telephone:
Bed & Breakfast accommodation in
Le Dorat
Chambres d' Hôte
Le Dorat
Email:
Or perhaps La Marmite for authentic French fayre.
Maison Lapeyrière